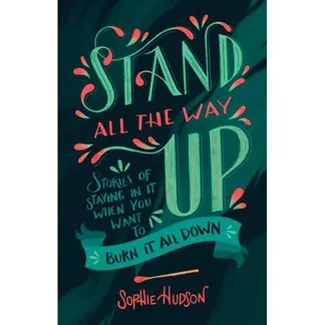 By Sophie Hudson
Christian Life/Self-Confidence/Faith/Humor
Move over, Erma Bombeck. There's a new queen on the humor scene. Her name is Sophie Hudson. And although she may not be new to you, she was to me. Ditto her hilarious, excruciatingly insightful Stand All the Way Up: Stories of Staying in it When you Want to Burn it All Down.
Talk about a breath of fresh air.
Hooked
Anyone who opens a book with monkeys invading an open air lodge in Kenya and stealing Cajun-flavored Pistachios has me hooked. Ditto an author who candidly admits she's "having issues" with birthdays where a "nine" rolls over into a zero, and her "stand-offish relationship" with fifty.
I hear ya, sista.